Ogni anno, tradizionalmente alla fine della stagione ibizenca, il party elrow presenta una nuova tematica in collaborazione con un artista multidisciplinare. E siccome "la tradizione non consiste nel mantenere le ceneri ma nel mantenere viva una fiamma", come diceva Jean Leon Jaures, anche l'evento del 30 settembre all'Amnesia firmato elrow non ha fatto eccezione. Per il 2023, l'artista scelto per creare il tema è stato l'austriaco Nychos, che ha ideato un nuovo universo elrow ispirato al movimento di danza chiamato "Dance with the Serpent" (Danza con il Serpente). "La danza consiste nell'immergersi in una vibrazione – ci ha raccontato l'artista Nychos – che ci rende felici. E la felicità è lo stato che ci permette di entrare in sintonia con noi stessi, con ciò che ci circonda e con la grande potenza dell'Universo",
Dance With The Serpent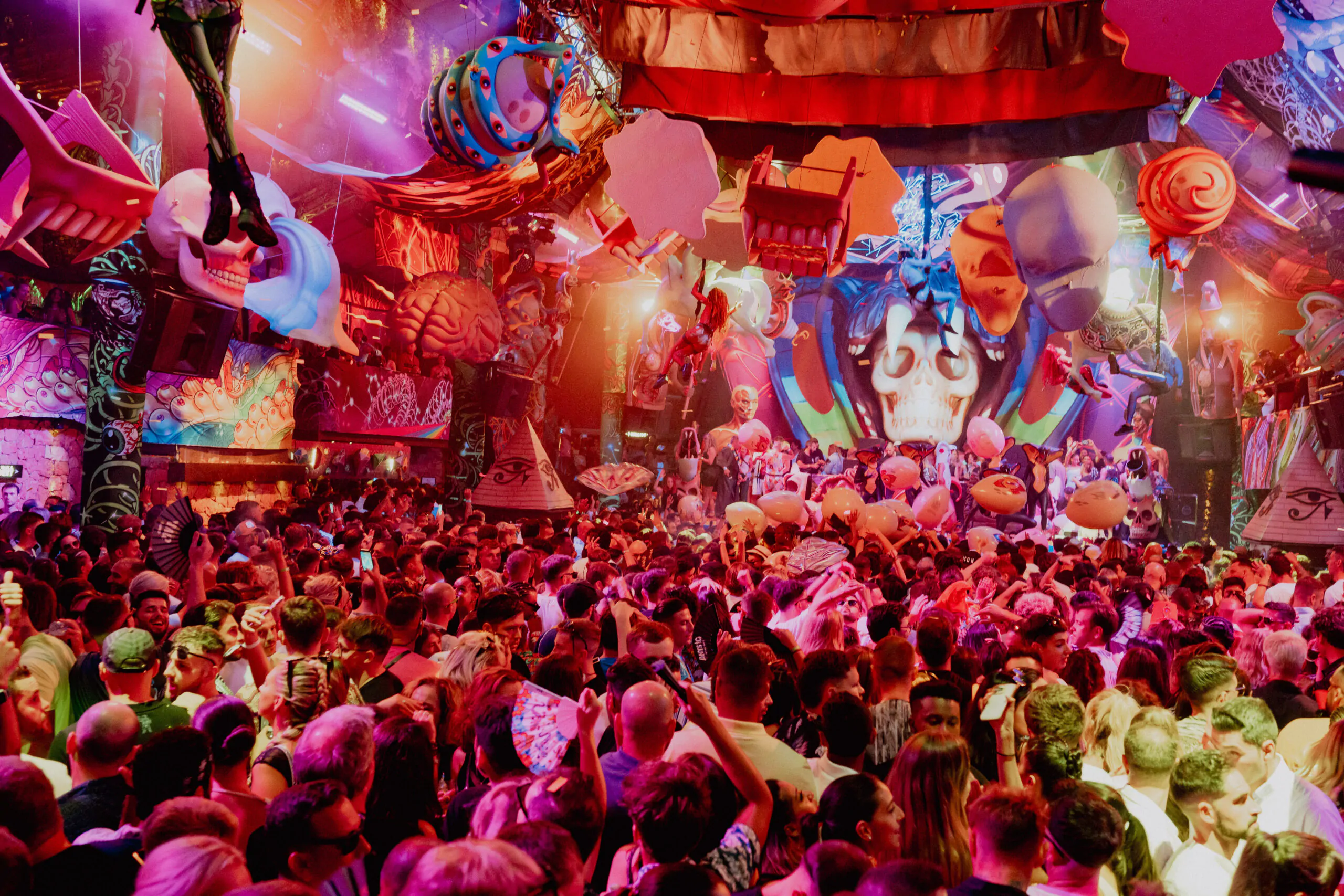 Il 30 settembre, oltre al debutto della nuova tematica "Dance with the Serpent", il brand leader mondiale di eventi elettronici elrow ha dato l'arrivederci a Ibiza per la stagione estiva: e l'ha fatto "por todo lo alto", con una lineup di talentuosi artisti tech-house – Adam Beyer, Bastian Bux, Joris Voorn, Sarah Story e Toni Varga – e registrando l'ennesimo sold out. Il tutto in un'esplosione di bpm, animazioni, gonfiabili e tantissimi coriandoli. E serpenti, in linea con la nuova tematica firmata Nychos: come hanno spiegato Juan e Cruz Arnau, fondatori di elrow, "la nostra intenzione è quella di continuare a rompere gli schemi ed evolvere la nostra piattaforma in nuovi universi abbracciando in questo caso il paesaggio visivo di Dance with the Serpent, che esplora i parallelismi tra opposti presumibili: animale e umano, fisico e metafisico, oscuro e luminoso, vita e morte".


I prossimi appuntamenti di elrow
Se la stagione ibizenca a cura di elrow si è conclusa con l'evento del 30 settembre all'Amnesia, non è necessario attendere le aperture del 2024 per un altro party in compagnia di Rowgelia, la simpatica mascotte di elrow. In attesa dell'evento in formato XXL alla Fiera di Padova il 18 novembre – a cui notizie.it riserverà un contenuto ad hoc – elrow farà visita il 14 ottobre al Campo de Golf Costa Adeje a Tenerife: per l'occasione in consolle si esibiranno all'appuntamento canario due superstar dell'elettronica mondiale come Fisher e Cloonee, oltre ai resident di elrow Marc Maya ed Hector Couto. Il 28 ottobre, nel weekend prima di Halloween, elrow celebrerà tre party contemporaneamente: il primo, già sold out al The Drumsheds di Londra, con Hannah Wants, Claptone, i Solardo e tantissimi altri. Per chi invece predilige un weekend a temperature più miti, gli appuntamenti in terra iberica sono a Cordoba – con Adam Beyer, Juliet Fox e Nic Fanciulli – e al mitico Fabrik di Madrid: nella ricchissima lineup tanti artisti da non perdere da tutto il mondo, dalla palestinese Sama' Abdulhadi alla nostrana Giorgia Angiuli.