Around 40,000 dance music aficionados descended on Vélez-Málaga on Spain's eastern stretch of the Costa del Sol for the return of the elrow one-day music festval, following the success of last year's event.
The biggest change was the venue; last year it took place on Torre del Mar's Poniente beach – the same place as the Weekend Beach festival – and this year it was held on the fairground next to El Ingenio shopping centre.
The other difference was the theme - this year it was the company's 'Psychrowdelic Trip' that provided a flower power main stage, giant inflatables, stilt walkers and freebies being handed out like giant sunglasses, bowties, colourful wigs, fans made with bright blue feathers, bunny ears and Venice carnivalesque masks.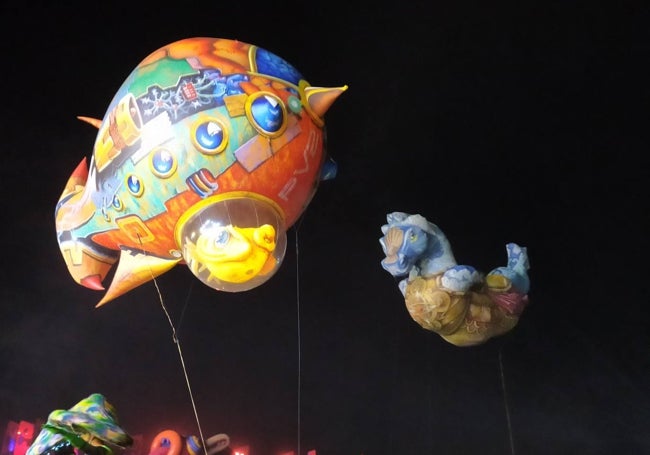 Ampliar
Giant inflatables at elrow. J. Rhodes
World class DJ's - Campo, Marc Maya, Marco Carola, Fisher, Tini Gessler, Héctor Oaks, De la Swing, Dombresky, Patrick Mason, Cloonee, Anna, Adam Beyer, Franky Rizardo b2b Latmun, Miane, KiNK, Shermanology, Rebüke, Mochakk, Manda Moor, Claudia Tejeda, Abdon, Anna Reusch, Nicolas Caprile and Álvaro Sánchez b2b Junior provided the music across three stages – Psychrowdelic Trip, Kaos Garden; a giant open circus-style tent inspired by El Bosco's 'Garden of Earthly Delights' to recreate paradise, the earthly world and hell, and Open Air.
From backstage, elrow founder Juanito Arnau detailed the reasons for the change of venue: "Last year we came with the idea of doing something smaller, but the good response meant that the venue was too small for us and we also felt that we were too close to the houses and the town, so if we wanted to improve we had to look for another space like this one, which gives a much more festival feeling and space." He added, "We have invested around three million euros this year."
Talking about the main stage, Arnau told SUR: "It is the biggest we have, 60 metres long and 16 metres high, it requires a lot of work to set up but it is impressive." The show mixed videomapping and LED lights and took around eight months to create.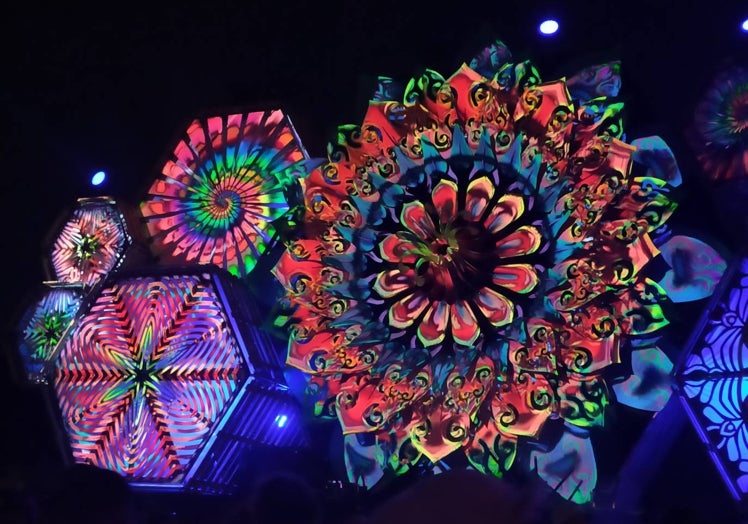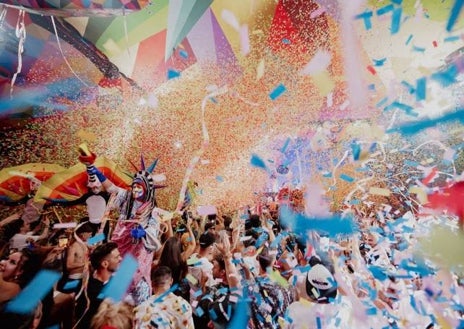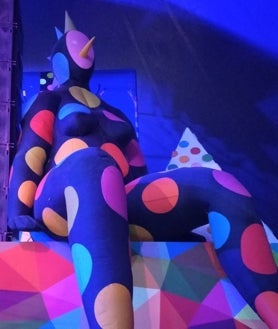 Part of the stage; stilt walkers; Kaos Garden tent J. R / T. Villén / J. R.
Arnau explained that around 80 per cent of festivalgoers were from Andalucía, 15 per cent from the rest of Spain and just five per cent were international. Considering the Costa del Sol's large foreign community, the elrow founder said, "Our next goal here is to grow more or less to 15% in international attendees".